Ocala Homes & Farms for Sale



Farms Priced From $350,000 & down
Farms Priced from $750,000 and up
Farms 100 acres or more
Farms 50 acres or more
Farms 25 acres or more
Farms 10 acres or more

Homes Priced From $250,000 to $500,000
Homes Priced From $500,001 to $750,000
Homes Priced From $750,001 to $1,000,000
Homes Priced Above $1,000,001
Homes with Pools to $500,000

Buying or Selling Real Estate doesn't have to be:
too complicated, stressful, time-consuming, and full of
missed opportunities.


The Real Estate Market in Ocala, FL has shifted, and with every shift or transition come changes. Changes in time frames, behaviors, needs. But what every home seller or buyer needs is a Realtor® who is experienced, who studies the market,
Virtual Tour Inventory Widget
knows the local inventory and is a skilled negotiator.
I offer solutions not excuses.

A passion for real estate, meeting new people and providing you with a level of service that is second to none, is my mission. Building relationships that supersede the transaction and go beyond your move into our community or outside of the area is one of my goals. I am committed to providing you with the compassion, integrity and knowledge that will make your Real Estate transaction with me as stressfree as possible.

Your satisfaction is my primary goal.

As a full time Realtor® for more than thirteen years, I can offer you all of my knowledge and experience with the tremendous range of homes Ocala and all of Marion County can offer -- from the Victorian beauties in the historic district to luxury estates, hushed golf communities, bustling subdivisons and the unmatched beauty and spirit of the horse industry.

As an equestrian from childhood, my first view of Ocala, was one of sheer delight. There is no other pla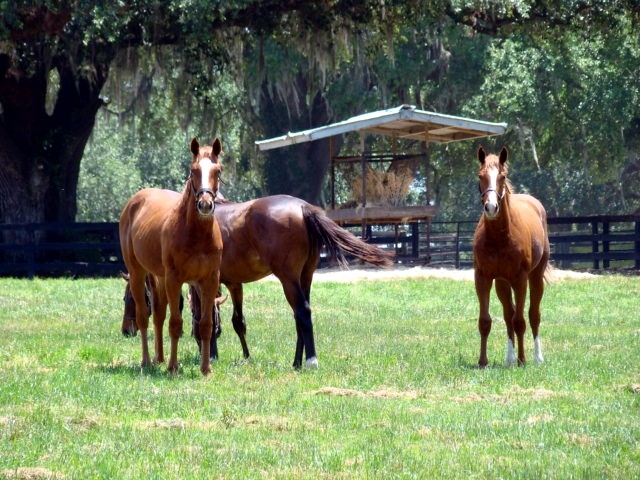 ce in Florida which offers such unparalleled variety and beauty.


But, if O
cala doesn't suit you, then you can explore the adjoining communities of Reddick, Silver Springs, Summerfield, Belleview, Dunnellon, McIntosh and Anthony, all of which have much to offer in terms of home styles and affordability.
Cruise the pages of this website to learn more about Ocala ; in addition you can view Homes for Sale, and save that search or create a group of favorites; you can look at local Market Trends and Statistics, if you are a First-time home buyer you can learn about the home buying process and find out about mortgages. And never hesitate to contact me with your questions.